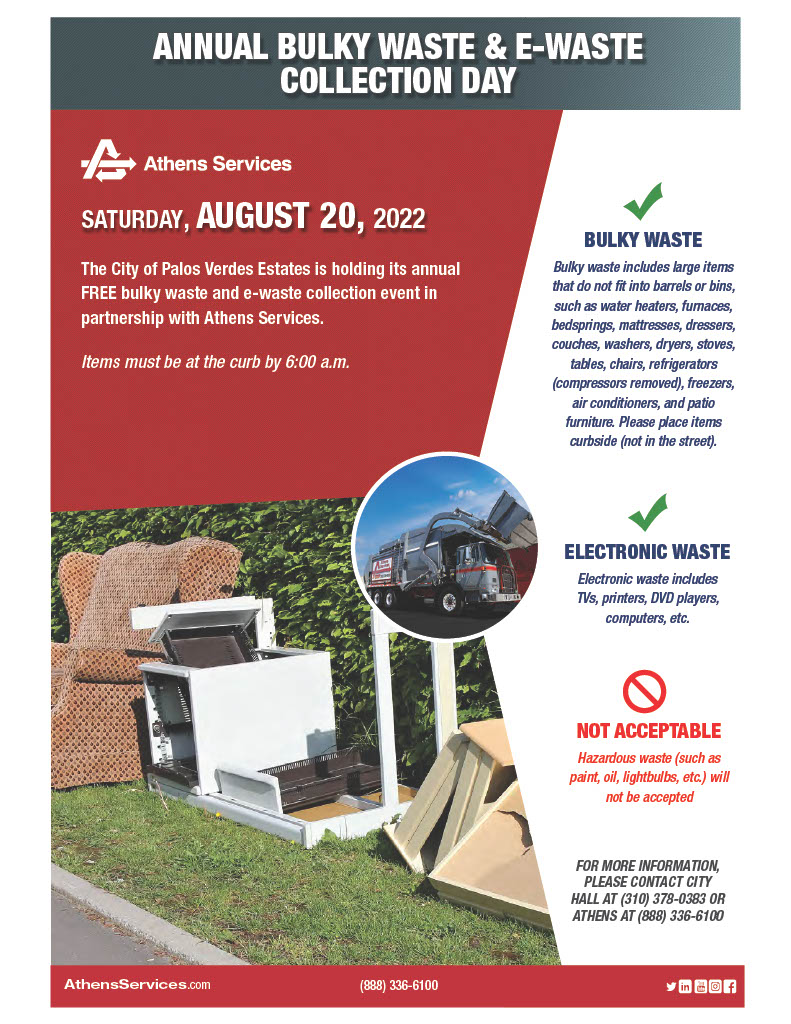 SATURDAY, AUGUST 20, 2022 The City of Palos Verdes Estates is holding its annual FREE bulky waste and e-waste collection event in partnership with Athens Services. Items must be at the curb by 6:00 a.m.
BULKY WASTE
Bulky waste includes large items
that do not fit into barrels or bins,
such as water heaters, furnaces,
bedsprings, mattresses, dressers,
couches, washers, dryers, stoves,
tables, chairs, refrigerators
(compressors removed), freezers,
air conditioners, and patio
furniture. Please place items
curbside (not in the street)
ELECTRONIC WASTE
Electronic waste includes
TVs, printers, DVD players,
computers, etc.
NOT ACCEPTABLE
Hazardous waste (such as
paint, oil, lightbulbs, etc.) will
not be accepted
FOR MORE INFORMATION, PLEASE CONTACT CITY HALL AT (310) 378-0383 OR ATHENS AT (888) 336-6100