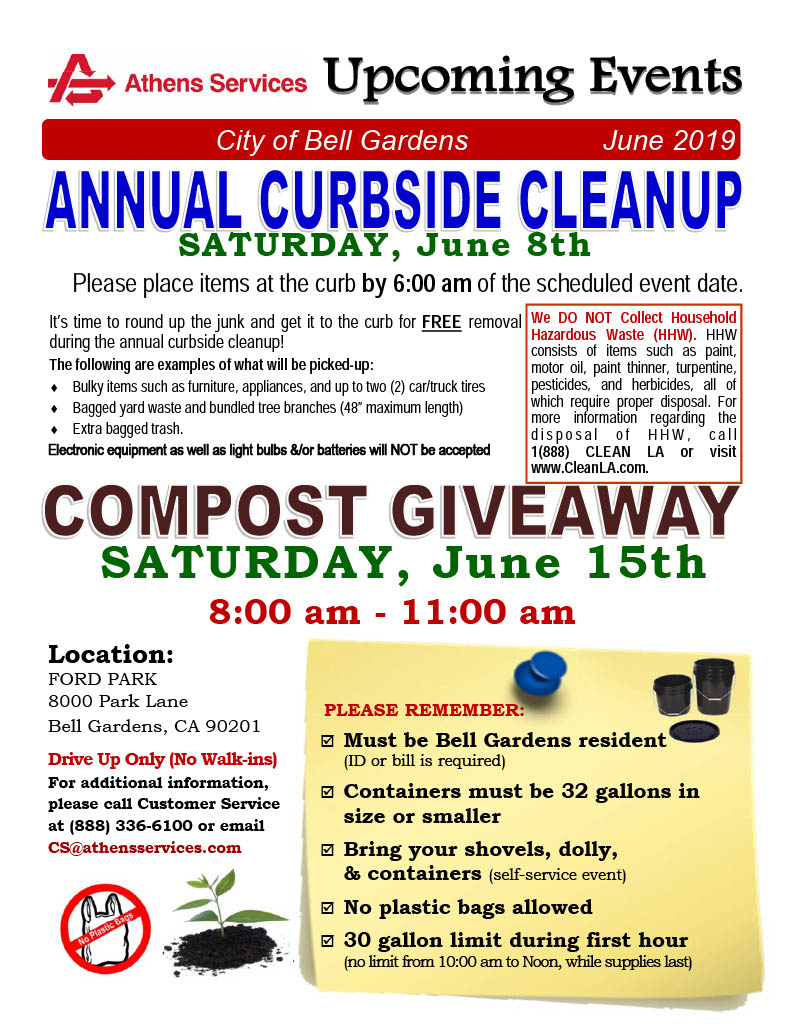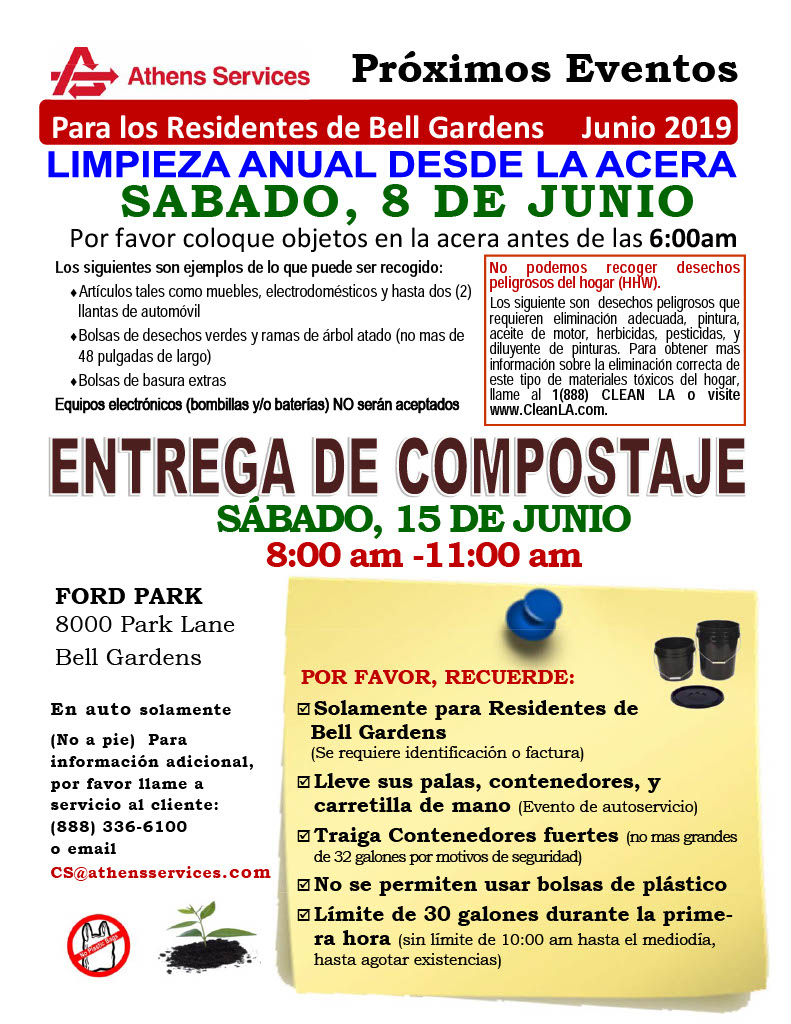 SATURDAY, June 8th Please place items at the curb by 6:00 am of the scheduled event date. It's time to round up the junk and get it to the curb for FREE removal during the annual curbside cleanup! The following are examples of what will be picked-up:
Bulky items such as furniture, appliances, and up to two (2) car/truck tires
Bagged yard waste and bundled tree branches (48" maximum length
Extra bagged trash.
Electronic equipment as well as light bulbs &/or batteries will NOT be accepted We DO NOT Collect Household Hazardous Waste (HHW). HHW consists of items such as paint, motor oil, paint thinner, turpentine, pesticides, and herbicides, all of which require proper disposal. For more information regarding the disposal of HHW, call 1(888) CLEAN LA or visit www.CleanLA.com.