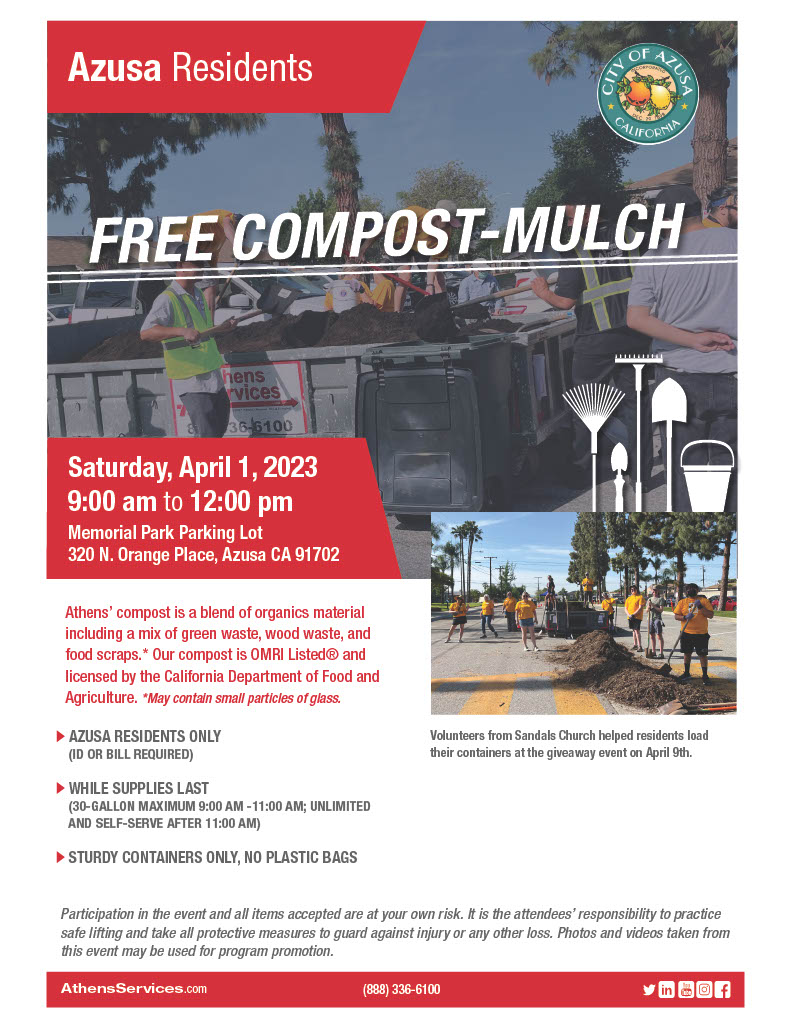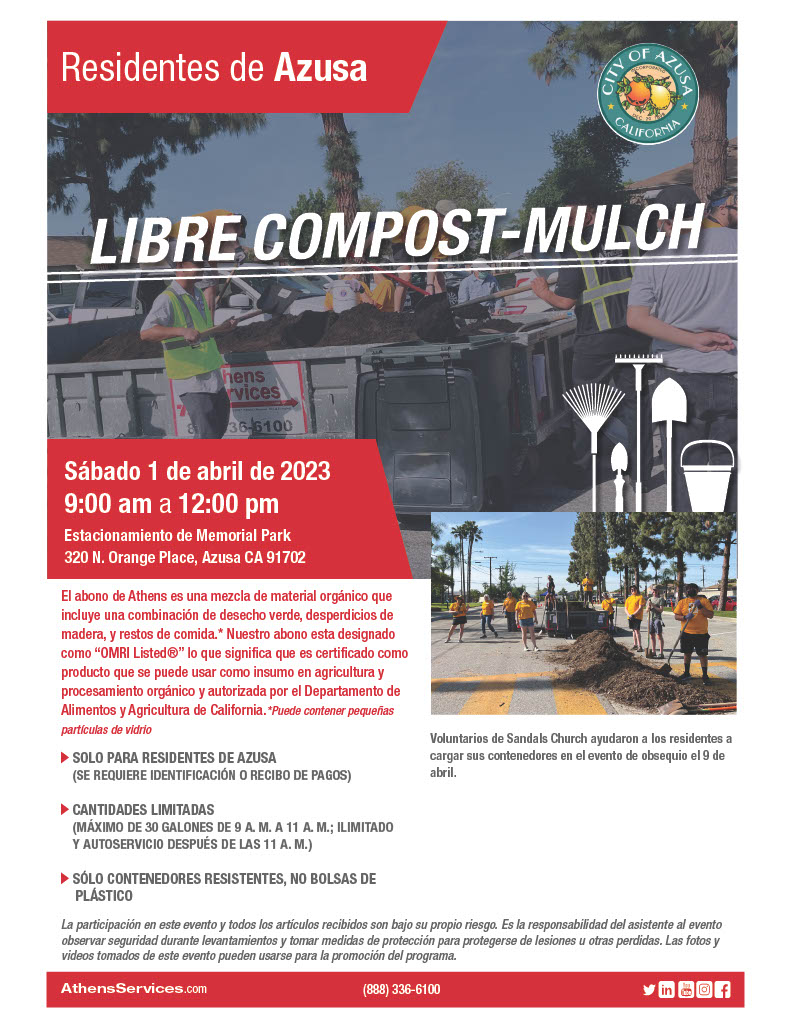 Saturday, April 1, 2023 9:00 am to 12:00 pm Memorial Park Parking Lot 320 N. Orange Place, Azusa CA 91702 Athens' compost is a blend of organics material including a mix of green waste, wood waste, and food scraps.* Our compost is OMRI Listed® and licensed by the California Department of Food and Agriculture. *May contain small particles of glass.
AZUSA RESIDENTS ONLY (ID OR BILL REQUIRED)
WHILE SUPPLIES LAST (30-GALLON MAXIMUM 9:00 AM -11:00 AM; UNLIMITED AND SELF-SERVE AFTER 11:00 AM)
STURDY CONTAINERS ONLY, NO PLASTIC BAGS
Participation in the event and all items accepted are at your own risk. It is the attendees' responsibility to practice safe lifting and take all protective measures to guard against injury or any other loss. Photos and videos taken from this event may be used for program promotion.