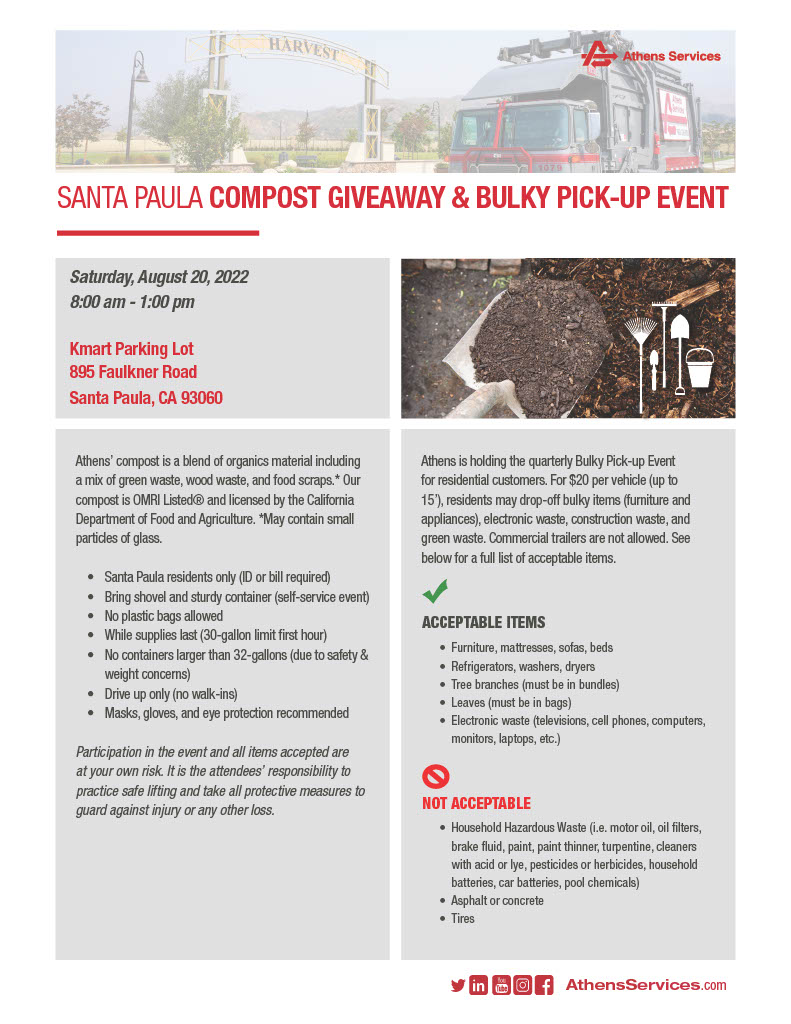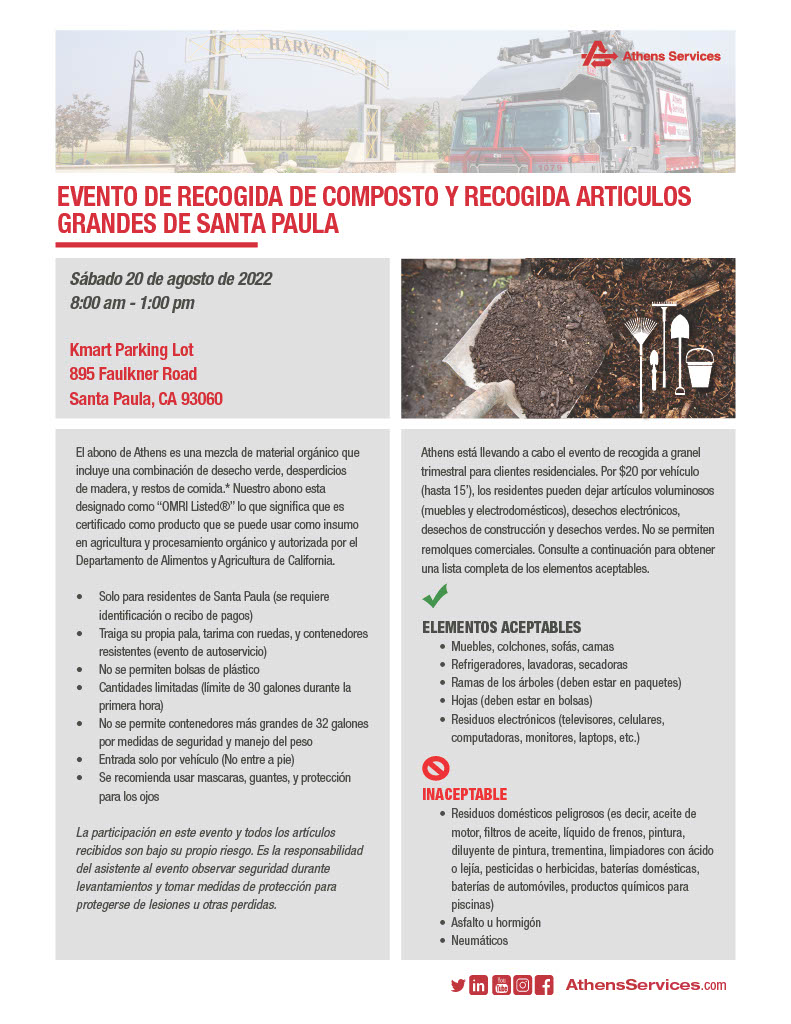 Saturday, August 20, 2022 8:00 am – 1:00 pm Kmart Parking Lot 895 Faulkner Road Santa Paula, CA 93060 Athens' compost is a blend of organics material including a mix of green waste, wood waste, and food scraps.* Our compost is OMRI Listed® and licensed by the California Department of Food and Agriculture. *May contain small particles of glass.
 Santa Paula residents only (ID or bill required)
Bring shovel and sturdy container (self-service event)
No plastic bags allowed
While supplies last (30-gallon limit first hour)
No containers larger than 32-gallons (due to safety & weight concerns)
 Drive up only (no walk-ins)
Masks, gloves, and eye protection recommended
Participation in the event and all items accepted are at your own risk. It is the attendees' responsibility to practice safe lifting and take all protective measures to guard against injury or any other loss. Athens is holding the quarterly Bulky Pick-up Event for residential customers. For $20 per vehicle (up to 15'), residents may drop-off bulky items (furniture and appliances), electronic waste, construction waste, and green waste. Commercial trailers are not allowed. See below for a full list of acceptable items.
ACCEPTABLE ITEMS
• Furniture, mattresses, sofas, beds
• Refrigerators, washers, dryers
• Tree branches (must be in bundles)
• Leaves (must be in bags)
• Electronic waste (televisions, cell phones, computers,
monitors, laptops, etc.)
NOT ACCEPTABLE
• Household Hazardous Waste (i.e. motor oil, oil filters,
brake fluid, paint, paint thinner, turpentine, cleaners
with acid or lye, pesticides or herbicides, household
batteries, car batteries, pool chemicals)
• Asphalt or concrete
• Tires