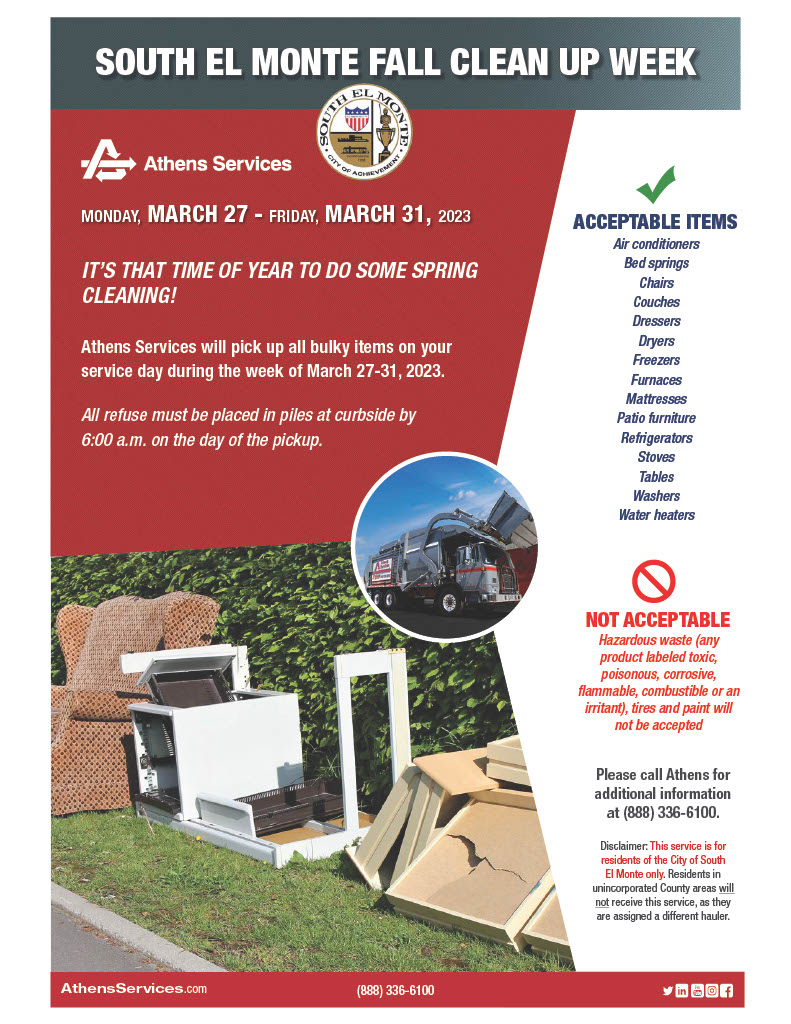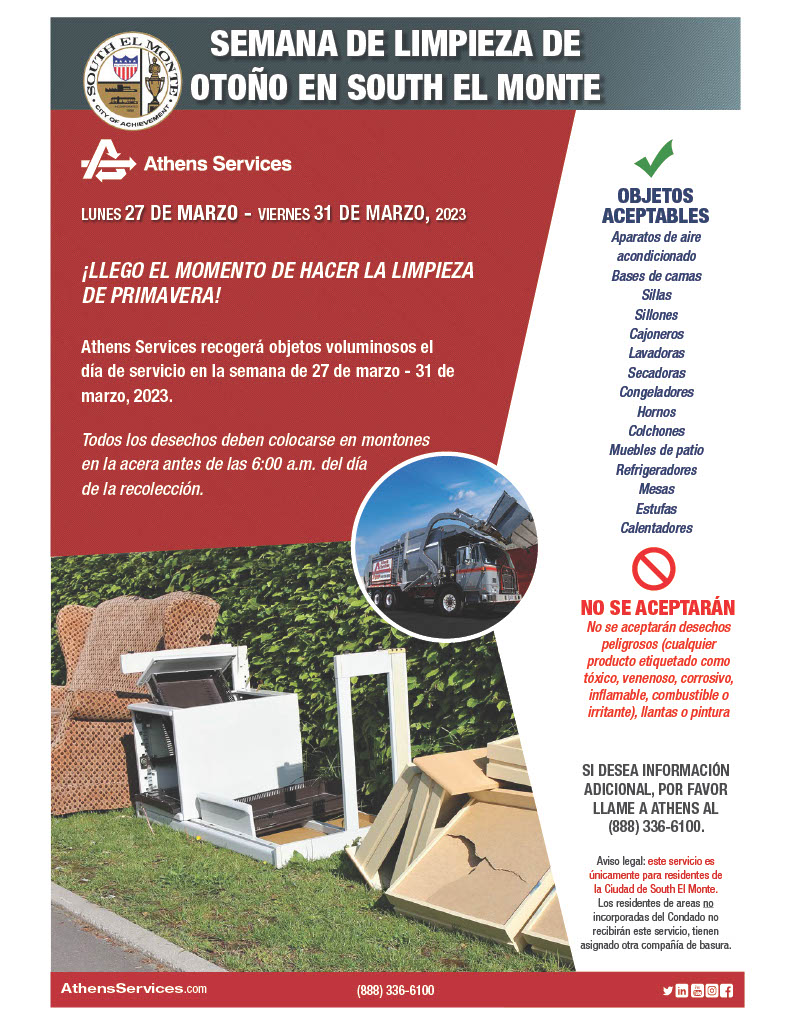 MONDAY, MARCH 27 – FRIDAY, MARCH 31, 2023 IT'S THAT TIME OF YEAR TO DO SOME SPRING CLEANING! Athens Services will pick up all bulky items on your service day during the week of March 27-31, 2023. All refuse must be placed in piles at curbside by 6:00 a.m. on the day of the pickup.
ACCEPTABLE ITEMS
Air conditioners
Bed springs
Chairs
Couches
Dressers
Dryers
Freezers
Furnaces
Mattresses
Patio furniture
Refrigerators
Stoves
Tables
Washers
Water heaters
NOT ACCEPTABLE
Hazardous waste (any
product labeled toxic,
poisonous, corrosive,
flammable, combustible or an
irritant), tires and paint will
not be accepted
Please call Athens for additional information at (888) 336-6100. Disclaimer: This service is for residents of the City of South El Monte only. Residents in unincorporated County areas will not receive this service, as they are assigned a different hauler.