The Athens Way Culture
After more than 60 years, Athens Services remains a family-owned and operated company built on an unwavering commitment to service, its employees, and the environment. At the core of its success is The Athens Way, a business philosophy that underscores a company culture that:
Emphasizes superior customer service;

Respects and celebrates employees and promotes workplace safety; and

Embraces environmental stewardship through the use of clean technology to increase recycling and landfill diversion.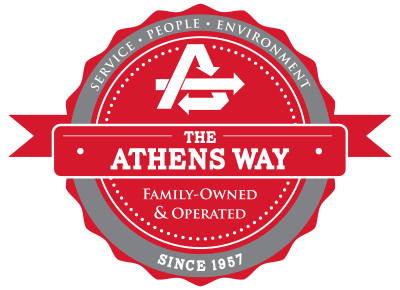 Founded by Jack Arakelian in 1957 as a trash hauling company with just two trucks, today Athens Services is the largest privately held environmental services company in Southern California.
With more than a quarter of a million customers in 50 cities and county areas, a fleet of more than 900 vehicles, and a portfolio of facilities that includes two state-of-the-art materials recovery facilities, Athens Services' future is as bright as its storied past.