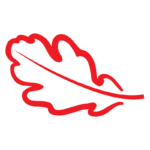 Thousand Oaks Transition Progress Report
Dear Thousand Oaks residents,
It has been a privilege for Athens Services to start providing waste and recycling collection services, along with street sweeping, to the city of Thousand Oaks! Thank you for your patience and understanding as we transition in to the community.
We have made good progress serving the 38,000 homes and 1,200 commercial customers in Thousand Oaks. We have dedicated over 100 of the best and most experienced Athens team members and nearly 50 of the most environmentally friendly vehicles to service the city.
The first few days are the hardest part of any transition, especially when launching new programs, such as the new organics collection and changing service days. While the changes may seem like a disruption, the long-term benefits will greatly help our community and environmental goals. We remain focused on being flexible to meet the needs of our customers and committed to ensuring all trash is picked up.
We have provided additional collection vehicles and team members to prepare for the transition. We are responding immediately to address any issues that arise and are confident these issues are being resolved.
Looking ahead, over the next few weeks, Athens Services will continue delivering new residential containers and coordinate the removal of old containers. To learn when your containers will be delivered, please visit www.AthensThousandOaks.com and click on the residential service verification link.
For more than 60 years, Athens Services has built our reputation on a commitment to customer service, people, and the environment. This is the Athens Way. We are honored to be serving the City of Thousand Oaks and look forward to being a reliable and generous partner to this wonderful community for years to come.
If you have questions, we encourage you to visit our dedicated Thousand Oaks website at www.athensthousandoaks.com, or you can call our local phone number at (805) 852-5264. Thank you again for your trust in Athens Services. And the next time you see a driver in one of our gray and red trucks, don't be surprised to get a wave hello!
Sincerely,
Rondi Guthrie
Vice President of Government Affairs
Athens Services